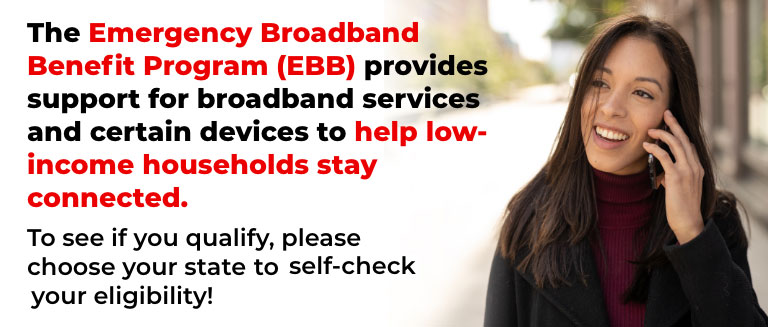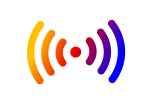 Unlimited talk, text, and 30GB of high-speed data*


FREE

each month*

*for qualifying households
*This offer is for our GSMA Network which utilizes one of the largest nationwide 5G networks in the US, with coverage expanding even into rural areas.
On December 27, 2020, the Consolidated Appropriations Act, 2021 became law and established an Emergency Broadband Connectivity fund of $3.2 billion in the United States Treasury to help Americans afford internet service during the pandemic. The Act directed the Federal Communications Commission to use the fund to establish an Emergency Broadband Benefit (EBB) Program, under which eligible low-income households may receive a discount off the cost of broadband service and certain connected devices, and participating providers can receive a reimbursement for such discounts. The EBB Program will conclude when the fund is expanded or six months after the end of the public health emergency.
Details of our standard terms and conditions can be found here and information related to our data speeds can be found in our Open Internet Statement.
When the FCC announces the end the program or we end our EBB service offer, you may keep your service by selecting from one of our existing monthly or data-only plans. Click here to view the pricing of our current plans. Our standard terms and conditions will apply and can be found here.