What is an eSIM?
An eSIM is a virtual SIM that can be downloaded directly into your phone. It connects some newer devices to the GSMA network.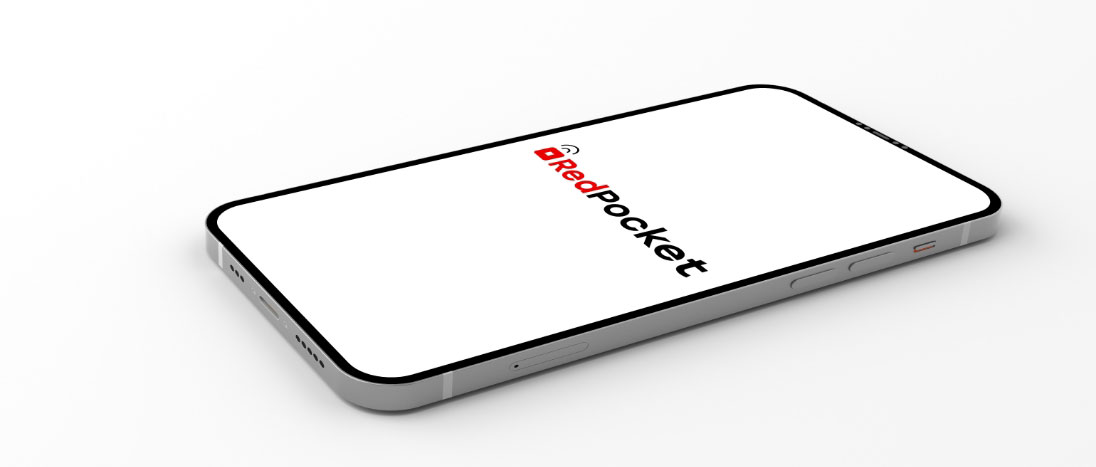 Why use an eSIM?
eSIM gives you greater flexibility to manage your wireless plan.
Download your eSIM instantly and activate it in minutes, no waiting for a physical SIM card to arrive in the mail.
Most eSIM compatible phones are dual SIM, which means they can support more than one phone number at a time.
With newer eSIM compatible iPhones, you can have up to 20 different phone lines on the same device!
How do I get an eSIM?
GSMA iPhone purchases automatically come with an eSIM, no action required. For monthly plans, visit redpocket.com/plans and for annual plans visit redpocket.com/annual. Select eSIM as your delivery method at checkout and we'll guide you through the rest.
Already an eSIM user?
When you purchase a new plan, and get a new eSIM, you'll be able to quickly and easily replace the
eSIM profile that is currently on your phone with your new Red Pocket Mobile eSIM profile. Note that
you must activate your new eSIM and transfer your phone number over to your new Red Pocket
Mobile line.
Will my phone work with eSIM?
Phones must be carrier unlocked to work with eSIM. If you're using a dual SIM phone, you can use eSIM as your only cellular plan or you may use a physical SIM card for your first cellular plan and eSIM as the second.
Check here for a list of eSIM compatible phones.
Apple

Model
iPhone XR
iPhone XS
iPhone XS Max
iPhone 11
iPhone 11 Pro
iPhone 11 Pro Max
iPhone SE (2020)
iPhone 12 Mini
iPhone 12
iPhone 12 Pro
iPhone 12 Pro Max
iPhone 13 mini
iPhone 13
iPhone 13 Pro
iPhone 13 Pro Max
iPad Pro (2018 and later)
iPhone 14
iPhone 14 Plus
iPhone 14 Pro
iPhone 14 Pro Max
Google

Google Pixel 2 XL
Google Pixel 3 XL
Google Pixel 3a (CDMA version excluded)
Google Pixel 3a XL
Google Pixel 4
Google Pixel 4a
Google Pixel 4 XL
Google Pixel 5
Google Pixel 5a
Google Pixel 6
Google pixel 6a
Google Pixel 6 Pro
Google Pixel 7
Google Pixel 7 Pro
Huawei

P40
P40 Pro (not including the P40 Pro +)
Mate 40 Pro
Motorola

Motorola Razr 2019
Motorola Razr 5G
Samsung

Samsung Galaxy S20
Samsung Galaxy S20+
Samsung Galaxy S20 Ultra
Samsung Galaxy S21
Samsung Galaxy S21+ 5G
Samsung Galaxy S21+ Ultra 5G
Samsung Galaxy S22
Samsung Galaxy S22+
Samsung Galaxy S22 Ultra
Samsung Galaxy Note 20
Samsung Galaxy Note 20 Ultra 5G
Samsung Galaxy Fold
Samsung Galaxy Z Fold2 5G
Samsung Galaxy Z Fold3 5G
Samsung Galaxy Z Fold4
Samsung Galaxy Z Flip
Samsung Galaxy Z Flip3 5G
Samsung Galaxy Z Flip4
Nuu Mobile

Planet Computers

Rakuten Mobile

Rakuten Big-S
Rakuten Big
Rakuten Hand
Rakuten Hand 5G
Oppo

Oppo Find X3 Pro
Oppo Reno 5A
Oppo Reno6 Pro 5G
Oppo Find X5
Oppo Find X5 Pro
Oppo A55s 5G