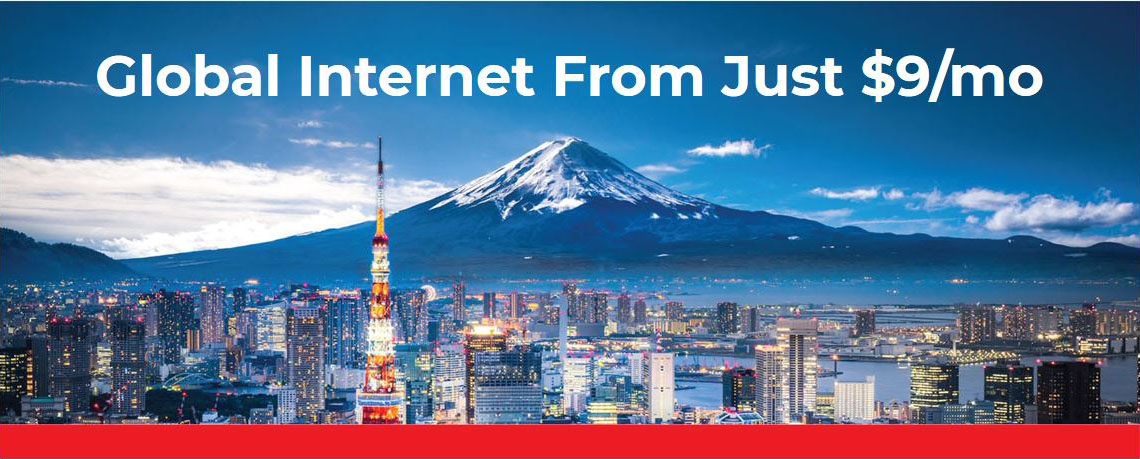 Use Your Data for International Travel
Hey World Traveler, don't switch your device to airplane mode when you leave the country—stay connected with Red Pocket Global Internet.
Fast Internet connectivity in the US and around the world, with No Hidden Fees, No Roaming Charges, and No Contract.
With your own fast and secure Internet connection, there is no need to hunt for WiFi hotspots while you travel, either in the US or internationally.
Data Rollover Benefit
What about unused data? You can Rollover unused data to the next month with the Data Rollover Benefit.
In order to use this generous Data Rollover Benefit, just pay the Base Fee for either the Explorer Plan ($9/Gb) or the Jetsetter Plan ($15/Gb) every 30 days to keep your account active.
As long as the account is active, then unused data will carry over to the next month.
Red Pocket believes in freedom of data-not restricted to your home country and not expired as long as the account remains active.
How it works
1
Purchase your Red Pocket Global Internet Plan with a Globetrotter hotspot device or bring your own compatible device.
Red Pocket Globetrotter
Only $149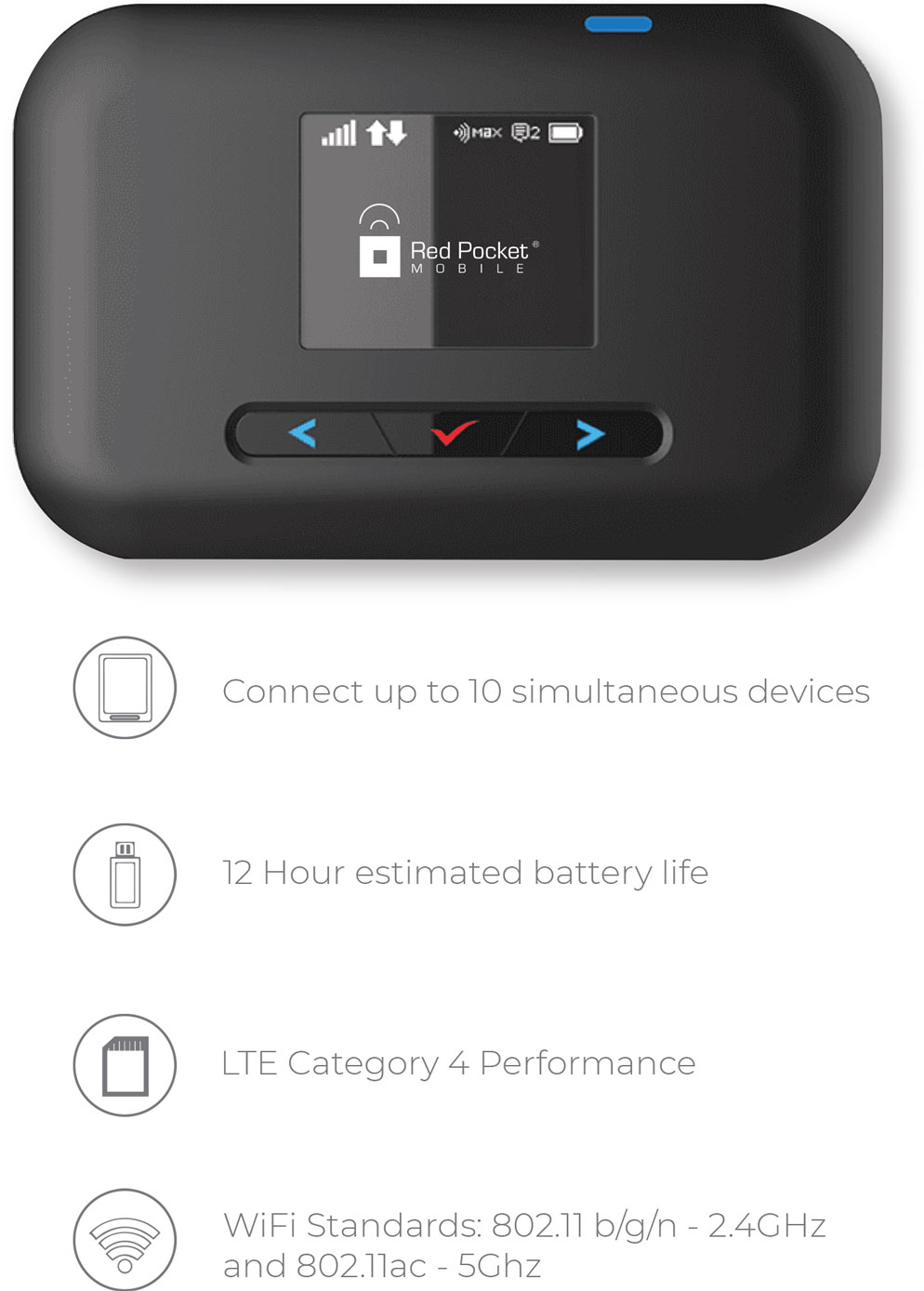 Check Device Compatibility
Red Pocket Mobile's Global Internet plans will work with many awesome devices. As long as your Sprint device is not under an existing contract with another carrier, funds are not still owed to your old carrier for the device, the device has not been reported lost or stolen, and it is one of the models listed below, it's eligible for use with our Global Internet services.
Compatible device list:
-iPhone 6 and later
-iPad Air, Air 2, Air Refresh, Mini 3, Mini 4, iPad -9.7", Pro 10.5", Pro 11", Pro 12.9"
-Samsung Galaxy S7 and above
-LG G7 Fit, G8 ThinQ and above
-Motorola G7, G7 Power, G7 Play
-Google Nexus 5, 6, 6P and later
-Google Pixel, Pixel XL and later

| Global Internet Connectivity Without Roaming Charges